Editor Spotlight: Dr. Jennifer Miao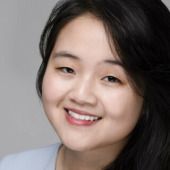 Dr. Jennifer Miao, Cardiology Fellow at the Yale School of Medicine, recently accepted a position as Deputy Editor of Cardiology at theMednet. Her work helps medical trainees, academic physicians, and non-academic physicians discuss nuanced questions/topics not otherwise included in guidelines or textbooks. With its recent Cardiology launch, theMednet platform now features seven fields in Medicine, including Oncology, Dermatology, Rheumatology, Neurology, Pulmonology, and Hematology.
Dr. Jennifer Miao's story is one of determination, perseverance, and a deep appreciation for the sacrifices her parents made as international medical graduates. Growing up in a family of physicians, Dr. Miao witnessed firsthand the challenges her parents faced as they navigated residency and fellowship in a foreign country. "Thinking of their achievements especially early in their careers is inspiring for me as I'm constantly looking for ways to push myself further."
In addition to her passion for medicine, Dr. Miao is a classically-trained pianist and also has a background in literary criticism and non-fiction writing. She graduated from Vanderbilt University with degrees in Music, specializing in Piano Performance, and English Literature. Dr. Miao went on to pursue her medical studies at Vanderbilt University School of Medicine, where she was accepted through the Early Decision Program during her sophomore year of college.
After earning her M.D., Dr. Miao completed Internal Medicine Residency at Vanderbilt University Medical Center in 2021 and then moved to New Haven, CT, for Cardiology Fellowship at Yale, where she is currently one of the chief fellows.
Throughout the course of her training, Dr. Miao discovered that cardiology fuels her desire to learn as she finds solutions to difficult problems under challenging circumstances. "It's complicated work, but as I advance through my training, I become more and more inspired by my patients. Helping them through complex disease processes has always been an honor for me, and it's intellectually stimulating as well."
Despite its rewards, Dr. Miao has come to accept the varying levels of uncertainty that exist in medicine. "This is especially inevitable for critically ill patients, when you are still gathering information without knowing full well what their trajectory or clinical course might be,"  she says. "We encounter uncertainty often, and it's humbling. At the same time, it's also a privilege to be able to take care of sick patients, and to work with other specialists in coordinating their care."
As a fellow, Dr. Miao has been witness to how theMednet can be used in clinical practice. "Having backup support when you're uncertain is incredibly important. When we face a challenging clinical scenario in which solutions are not presented in certain guidelines, we refer to the wealth of knowledge available on theMednet." It is a valuable resource for those in medicine, where new discoveries and advancements are constantly being made, and where the ability to adapt and learn quickly can make a significant difference in patient outcomes.
Dr. Miao has been working with theMednet as a Deputy Editor since October 2022. Besides its capacity as a question and answer platform, Dr. Miao says that theMednet provides an opportunity for physicians to build a sense of community. "It's rewarding to see how multiple generations of trainees and attendings have been able to reconnect. As a user of the platform, I've been able to work with mentors that I haven't talked to since medical school."
"I think that from a trainee perspective, the amount of knowledge that's being shared and the quality of the discussion across these topics is incredibly valuable" says Dr. Miao. She refers to theMednet as a constantly evolving network of physicians. For a community that was restricted to textbooks, journals, and conferences to stay informed about the latest medical developments, it provides a collaborative environment and can have a positive impact on medical education and patient care.
"theMednet gives physicians easier access to their community, allowing them to feel more secure in the knowledge that it will be there to support them through complex clinical scenarios. I am thrilled to join the team."