Editor Spotlight: Dr. Jessica Zimmerman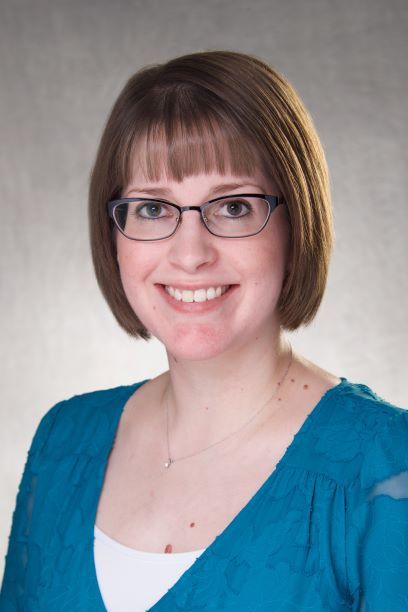 Dr. Jessica Zimmerman is a third-year pediatric hematology/oncology fellow and soon to be Associate in Pediatrics at the University of Iowa Stead Family Children's Hospital. She is also a Pediatric Oncology Associate Editor at theMednet!
---
Dr. Jessica Zimmerman, a hematology oncology fellow at the University of Iowa Stead Family Children's Hospital, always held an interest in healthcare. She grew up on a farm in western Iowa, where her father is a farmer and her mother works as a nurse. This was Dr. Zimmerman's first introduction to medicine, and so for much of her early childhood, she wanted to follow in her mother's footsteps by becoming a nurse. In middle school, however, came a kind of revelation. "I realized, hey, girls can be physicians too. There were only male physicians in my hometown growing up, but I figured out that didn't have to be the case. So my dreams switched to wanting to be a pediatrician," Dr. Zimmerman recalls.
Until she started her undergraduate degree at the University of Iowa, Dr. Zimmerman volunteered for her hometown American Cancer Society Relay For Life. During her time in undergrad, she got involved in Colleges Against Cancer (now American Cancer Society on Campus), a collegiate-based group supporting the programs and fundraisers of the American Cancer Society. Dr. Zimmerman was also a four year member of the University of Iowa Hawkeye Marching Band!
After graduating with a focus in biology, Dr. Zimmerman attended the University of Iowa Carver College of Medicine. During a rotation in pediatric hematology oncology, she knew she had found her dream specialty: "the thing I really love about pediatrics is you get to know the kids and their families very well; you follow them through their journey of growing up. You get to be there for them in uncertain times. In hematology oncology especially, I see my patients sometimes weekly for their treatment. You become like their family they never wanted," Dr. Zimmerman says, "and that means we go through their treatment together."
After her pediatrics residency at the University of Iowa Stead Family Children's Hospital, Dr. Zimmerman started a fellowship at the same institution. Initially, her focus was to be in clinical practice. But after a particularly memorable experience with a pediatric patient in the ICU, her focus shifted once more: "[My patient's mother and I] were having this conversation, and she asked me what I do for research. So I told her how I'm trying to figure out how to make steroids work better to treat B-cell ALL. She was enthusiastic, and told me I should continue my work and further my research. I think that conversation highlighted how big an impact research can have on patient care. It isn't all just about the clinical side of things." Dr. Zimmerman then decided to focus on lab work; she's most excited about the ongoing studies in leukemia involving targeted therapies, and front-line trials including immunotherapies.
And the world of oncology is a constantly evolving one: "everything in medicine requires continuous learning, and a lot of hard work," Dr. Zimmerman explains. She takes solace in the fact that having a focus on research means more time to delve into the latest studies and papers, at the cost of less time seeing patients. However, she expresses how tight knit the pediatric oncology community is in the US. "You get to know your colleagues and the experts very well," Dr. Zimmerman explains, "many of them are excellent doctors willing to give advice in challenging clinical situations to help us take the best care of the kids. What's so different about pediatrics is how we take a big team approach to our care: everyone, including the patient and parents, needs to be on board with your treatment plan."
One of Dr. Zimmerman's interests is in medical education, which made her the perfect candidate for becoming a Pediatric Associate Editor at theMednet! "Especially for the Adolescent and Young Adult (AYA) population, theMednet is invaluable. We're learning especially in leukemia that young adults tend to fare better when treated under pediatric protocols, and theMednet is a great way to bridge the gap between adult oncology and pediatric oncology."
Outside of work, Dr. Zimmerman spends time with her husband and almost three year old! "I think it's important to set aside time, especially on the weekends, for yourself and for your family. As busy as it gets, scheduling free time for yourself is vital."