Editor Spotlight: Dr. Devika Rao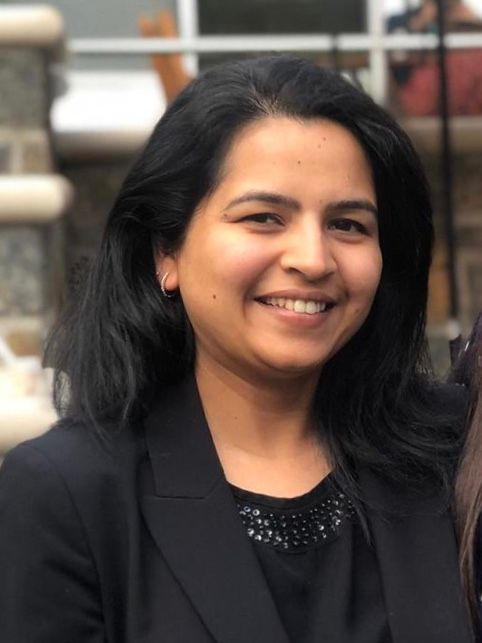 Dr. Devika Rao is an Assistant Attending at Memorial Sloan Kettering Cancer Center, specializing in GI malignancies. She completed medical school in India and Internal Medicine Residency and Hematology/Oncology fellowship at Montefiore Medical Center/Albert Einstein College of Medicine, Bronx. Dr. Rao is the gastrointestinal Associate Editor for medical oncology at theMednet!
---
Dr. Devika Rao had an interest in medicine ever since she could remember. It started at home in India, where two things urged her to pursue medical school. The first was her grandmother's dialysis and hospitalization. "I found all the procedures fascinating when I was little. I loved the knowledge the providers had, the love and respect they garnered from everyone around them, and the ways they were able to navigate the intricacies of the human body." The second was the disparity between cancer patients and oncology providers. "At times, there was only one oncologist shared among three different hospitals."
What Dr. Rao saw in the US was strikingly different than her experience at home. "Cancer just wasn't a death sentence the way it was in India at the time. There was a lot of suffering, but rotating through some of the US cancer centers, I saw research, trials,...hope." These rotations were welcome and refreshing. The budding field of oncology propelled Dr. Rao to complete medical school, and after an initial interest in breast oncology, she committed to GI oncology because of the amazing mentorship she received during her fellowship.
Her most recent memorable moment in medicine came during a condolence call to a patient's family. "We had many conversations about hospice for the patient, their father / husband, and during that call I witnessed their remembrance of him as someone who was full of strength. It really touched my heart." Patient losses take a toll on physicians, as their provider. "It's especially challenging when there are therapies and treatment options I want to give them, but for some reason or another, can't." Time, finances, and availability of treatments can all be limiting factors.
What excites Dr. Rao the most are new trials. theMednet has helped her keep up to date on novel data and literature: "It has helped me with my own patients, too. I've had many patient cases where I remember a similar one being talked about on theMednet. It's important to know what people outside your institution are doing, because a lot of treatments are institutionally-driven."
One thing Dr. Rao would change in medicine is the perception of oncology. She explains, "I feel as though once a patient is diagnosed in something oncology-specific, other services kind of give up on them. They should still have access to all the other services of medicine, but that doesn't always happen."
Out of the office and clinic hours, Dr. Rao is an avid biker. She hopes to participate in this year's Memorial Sloan Kettering's Cycle For Survival, a series of indoor biking fundraisers; the proceeds directly benefit MSK's cancer research.
Dr. Rao has a few words of wisdom for anyone interested in becoming an oncologist: "It takes a lot of grit and determination, but the time is right to be in oncology. So much change is going on, and there is so much more to come."