Editor Spotlight: Dr. Krisha Howell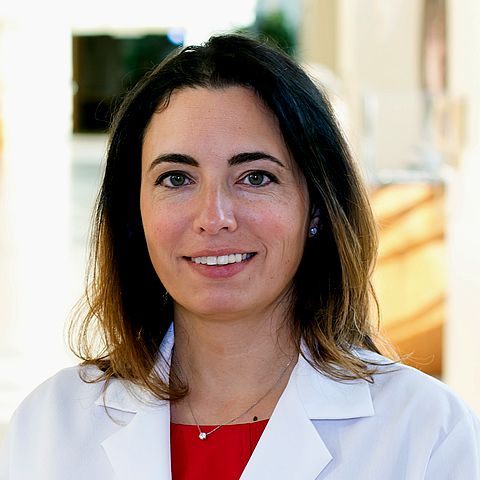 Dr. Krisha Howell is an Assistant Professor and Assistant Residency Program Director in the Department of Radiation Oncology at Fox Chase Cancer Center. She is the sarcoma Associate Editor for Radiation Oncology at theMednet.
---
Like many of us, Dr. Howell's family was impacted by cancer. With the effects of cancer evident through her early life, she had a longstanding interest in learning all one could about the disease. And an ambition in curing those she could, and favorably prolonging the lives of those she could not. She was blessed with a supportive research program in undergraduate studies, which paired her with mentors in the field of Radiation Oncology.
Time is always the limiting factor for Dr. Howell: "there are only 24 hours in a day and you have to learn how to maximize them in a worthwhile manner, but be aware of that time limitation." Patients are always the priority during the clinic, however, training and teaching along with research and other administrative responsibilities make the demands of the day challenging at times. On top of the work, there are also the demands and the desires of spending time with her family. "This challenge, however, has made me realize how instrumental everyone is who works alongside me. An under appreciated role of the physician is that of a team leader. To maximize the best outcomes on both the professional and personal side of life, I have had to embrace and heavily utilize 'the team' both at work and home."
The knowledge of patients who have been treated and remain cancer-free years after therapy is very satisfying for Dr. Howell. "However, also being able to explain the disease to a patient who may have had years of prior surgery or chemo but still not understood what they went through, makes me feel like my training and work is beneficial for the individual. And when I am able to provide someone with a better quality of life even though I cannot cure them, I feel happy knowing that the patient is able to carry on some semblance of the life they desire for the time they have been given."
Above all, it's the field that keeps Dr. Howell coming back: "I love my job. If I can do it, I think it bodes well for people looking to balance [work and family]. If you want to work in oncology and make a difference, and be the person to show up and see patients and offer meaningful change, the field of radiation oncology is a rewarding one."
Why did Dr. Howell join theMednet? "It's a great opportunity to see what questions physicians are facing daily. I want to be clued in, and really lean in on the up to date information. It's been so rewarding, both the leadership and colleagues!"