Editor Spotlight: Dr. Rebecca Levin-Epstein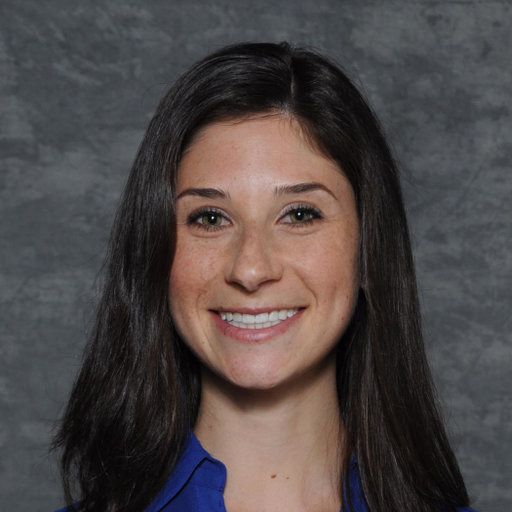 Dr. Rebecca Levin-Epstein is currently a PGY-4 resident at UCLA and the thoracic Associate Editor on theMednet!
---
Dr. Rebecca Levin-Epstein's passion for oncology started, of all events, with a concussion. While being treated for her head trauma, a neurologist piqued her interest in brain plasticity. This ultimately led to an interest in neuro-oncology, and subsequently to radiation oncology. After a dual undergraduate degree in biopsychology and Spanish literature at Tufts University, Dr. Levin-Epstein earned her MD from UCLA, where she continued her radiation oncology training
and is now a PGY-4 resident.
She appreciates not only the amazing technology and detail-oriented processes involved in radiation oncology, but the colleagues and patients that make her work so fulfilling: "it's refreshing and humbling to work with those who want to help people through one of the most difficult periods of their lives." Dr. Levin-Epstein believes rad onc draws heavily on creativity and critical thinking, which makes it one of the most interesting and dynamic fields in medicine.
Above all, she values radiation oncology as a longitudinal and rewarding process: "the absolute best part is when I get to be there for my patients from start to finish. As a resident, you don't always get that opportunity. When I have the continuity of consultation, to designing the treatment plan, to working with a patient through their radiation course, and finally seeing them on the final day of their treatment or possibly even in follow-up, that's what fills me with the most joy."
Choosing radiation oncology wasn't always smooth sailing, however. Medical students aren't exposed to radiation oncology enough in med school, so even students applying to the specialty have a rather limited, primary understanding of this field with such a unique skill set. "In the beginning, there was a steep learning curve for how to integrate and understand the facets of treatment planning and delivery," Dr. Levin-Epstein admits. "Sometimes you forget that it's normal not to know everything right off the bat."
The best way to combat this feeling was straightforward: "Ask, observe, and read! I learned so much and overcame a lot of challenges just by doing those things. I am also fortunate to have so many mentors that possess different strengths and have shared them with me throughout my education: the ways they engage with patients, make difficult treatment decisions, approach treatment design, work with other providers, and produce amazing research." It's why Dr. Levin-Epstein suggests to any med students interested in rad onc to shadow those already in the field.
Many students are told that rad onc will be a good fit if they have a strong physics background or have a PhD, "but it's so much more than that: the multidisciplinary the approach to cancer care, working closely with patients and their families, and an overall thoughtfulness imparted into so much of what we do." Dr. Levin-Epstein discovered theMednet at the perfect time in residency. "I was posting a lot of questions during my second year. One of the senior residents was an associate at theMednet and received a lot of my questions, so she asked if I wanted to join as an associate. Of course I said yes! The next year, a position as the thoracic Associate Editor opened, and I was honored to be asked to sign on. Of course I said yes again!"
"It's exciting to pick the brains of experts in the field and get their feedback on tough questions. theMednet is an incredible learning experience and an amazing resource. I feel so lucky to be a part of it."