theMednet Job Series: National Cancer Institute
The National Cancer Institute (NCI) at the National Institutes of Health (NIH) is a leading institution in cancer research, and offers graduating fellows and residents the opportunity to gain insightful experience in the realm of clinical trial research. theMednet team sat down with three oncologists at the NIH to better understand the roles and benefits for oncologists at the NCI!
Research and Reward
At the heart of the NIH is scientific research. Dr. Edjah Nduom, an Assistant Clinical Investigator (ACI) in the Brain Tumor Immunotherapy Unit at the NIH, says the NIH offers, "an opportunity to do research with fewer limits on clinical research. There are no worries about insurance reimbursement because of our access to immense resources." As long as the review process for your research goes favorably, you continuously receive access to those resources. For those who enjoy making a large impact on cancer research, you'll be happy to know that the size and scope of work done at the NCI truly feels like it's happening at a national level: "there's an expert in just about everything that you can contact immediately on campus," Dr. Nduom goes on to say.
The clinical care at the NCI is among the best in the nation. The NIH provides, "top of the line care for the things we study. High-quality clinical support is also available from other services outside the NCI, like cardiology, pulmonary/intensive care, and infectious disease specialists, as there are ongoing clinical investigations in all these areas. We have access to the latest technologies and top physicians, including a full service hospital," according to Dr. Nduom.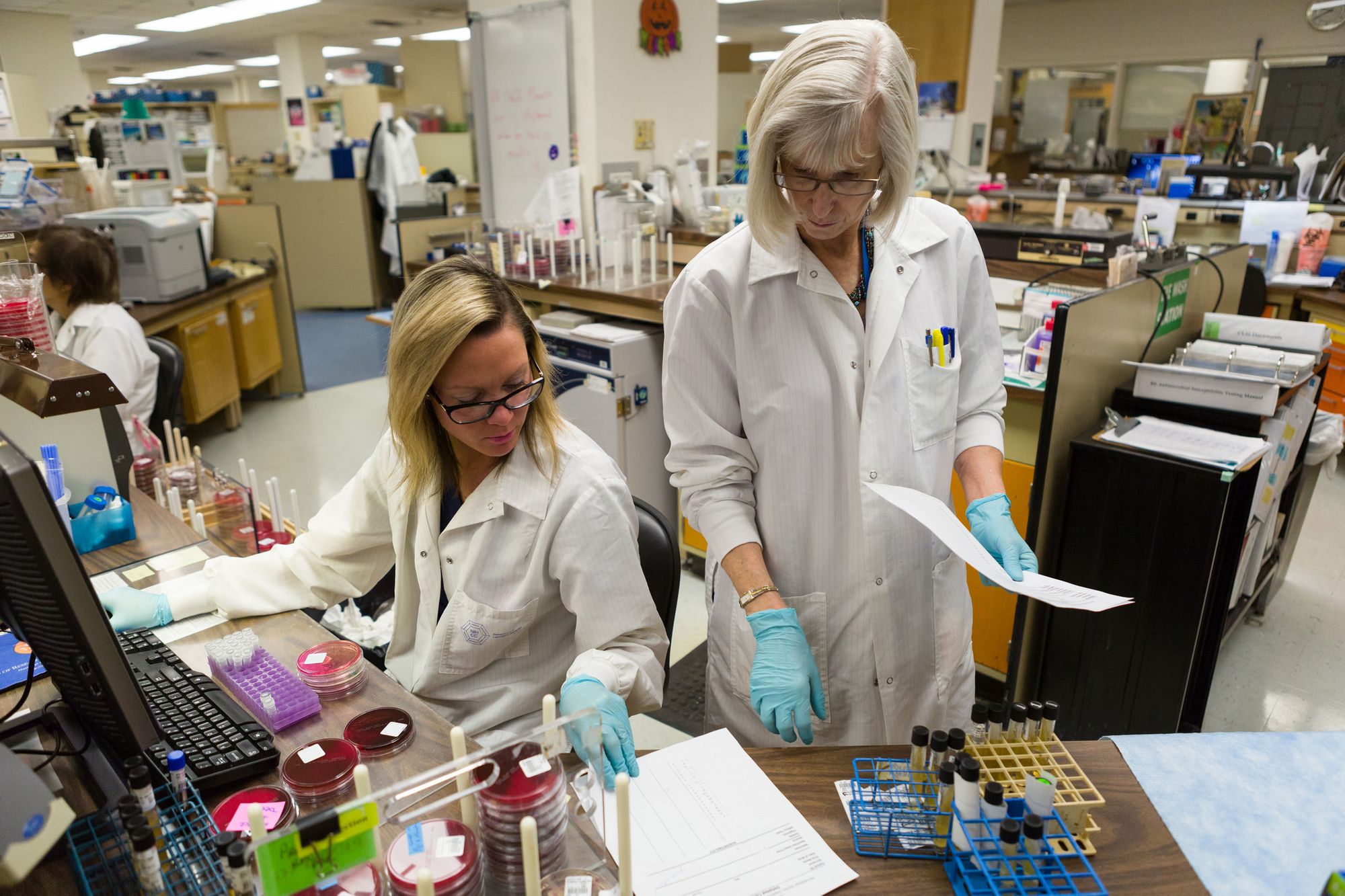 Colleagues cite the intellectual stimulation and dedication to science from their coworkers as main reasons to consider the NIH. Dr. Elad Sharon, a Medical Oncologist and Senior Investigator in the Investigational Drug Branch, references the, "strong diversity of opinion on our team. We're exposed to a lot of different therapeutic options for our patients. I like to think that this makes us a little bit 'agnostic' because we don't have the same conflicts of interest that other institutions or investigators might have. And in that respect, we are entrusted with a fair amount of independence." Dr. Sharon helps lead early drug development and the safety of the drugs in his portfolio, which center on immunotherapy agents under investigation.
Dr. Sharon works with colleagues from industry and academia to design and manage clinical trials across the early translational clinical trial networks, as well as the large national cooperative groups, which focus on late stage and registration level trials that may lead to FDA drug approvals. Member institutions of the early stage trial networks include major academic centers like Stanford, M.D. Anderson Cancer Center, Johns Hopkins, and Dana-Farber Cancer Institute. The larger National Clinical Trials Network include both major academic centers and community oncology clinics across the country through the NCI's NCORP trial sites. "We're doing something the industry can't do on their own, and giving a chance for academic and community oncology investigators to get access to these important and innovative drugs," Dr. Sharon adds.
Dr. DeeDee Smart, a Radiation Oncologist and Principal Investigator at the NIH, adds, "the folks in my department and my collaborators are my family. I would literally do anything for them. Being part of a team that is committed to changing the way we think about and treat cancer is the way I hope we will make a lasting impact on the field." Dr. Smart simultaneously treats patients in clinic who are on various trials, as well as conducts lab research on the mechanisms of radiation-induced CNS injury. Her cohort, "runs the spectrum between participating in only patient care to solely laboratory-based [work]...allowing for a wide range of perspectives."
The NIH looks for individuals who are very focused on publishing, with a strong record for original, high impact scientific research. They additionally value a collaborative spirit, and those who possess many ideas which are able to be executed: "People that are here for an extended period of time are driven by the desire to solve the one research question they've been wrestling with," Dr. Nduom says. Dr. Smart surmises that the physicians and researchers best suited for a career at the NIH, "aren't satisfied...with the status quo regard[ing] cancer treatment and care. You have to be able to think outside of the box, to roll with the punches, and have patience with bureaucracy."
Mentorship
Mentorship is vital to a successful career at the NIH. There are two types of mentorship at the NCI: sponsorship and the mentoring committee. Sponsorship entails an informal program in which junior researchers will seek out senior investigators by way of networking, patient care relationships, research opportunities, etc. In other words, junior employees are not paired with sponsors through the institution. The upside here is the NIH's reputation for fostering only the best individuals in scientific research. Dr. Nduom explains, "finding the right mentor is important [at the NIH], and there are so many smart, friendly mentors to choose from." Dr. Smart advises to, "look for a mentor you can relate to. It's really important to have someone you can form a bond with and is looking out for your best interests."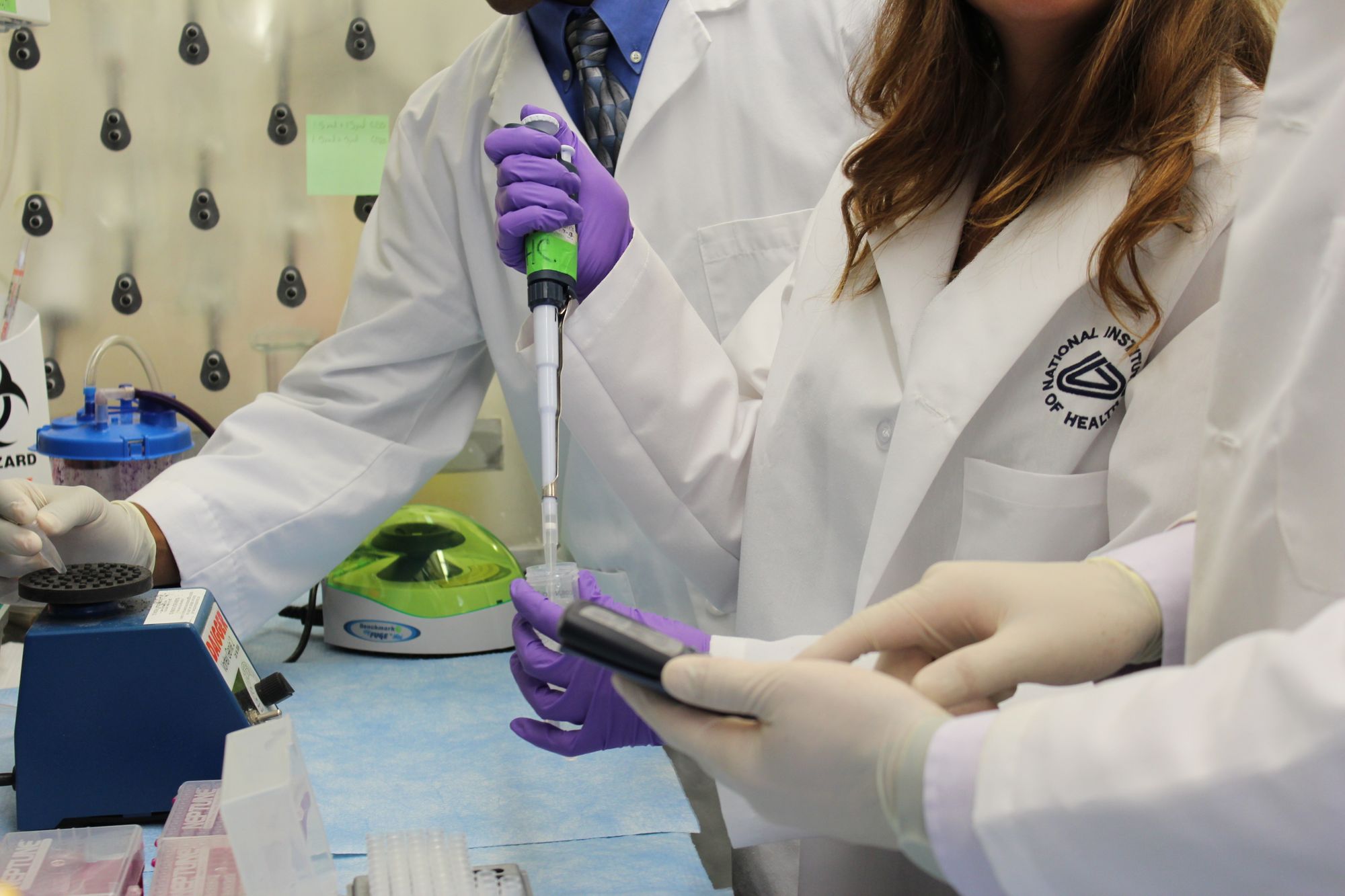 The mentoring committee is a formalized part of your appointment that's submitted and approved by the institution. Usually, this consists of at least one lead mentor, if not a mentoring team. They are charged more precisely with measuring the metrics of your research. For more information on the mentoring process at the NIH, consider reading the Guide to Training and Mentoring, written by Dr. Michael Gottesman, the Deputy Director for Intramural Research at the NIH.
Balance and Flexibility
Work-life balance, flexibility, and meeting the unique needs of oncologists is at the forefront of the NIH's structure. There is particular flexibility for parents who must take on a child-caring role for their household, but it's important to note that sometimes, things like email and other duties may simply be pushed back further into the evening. Dr. Sharon adds, "for the most part, people are always understanding as long as you maintain the ability to get work done."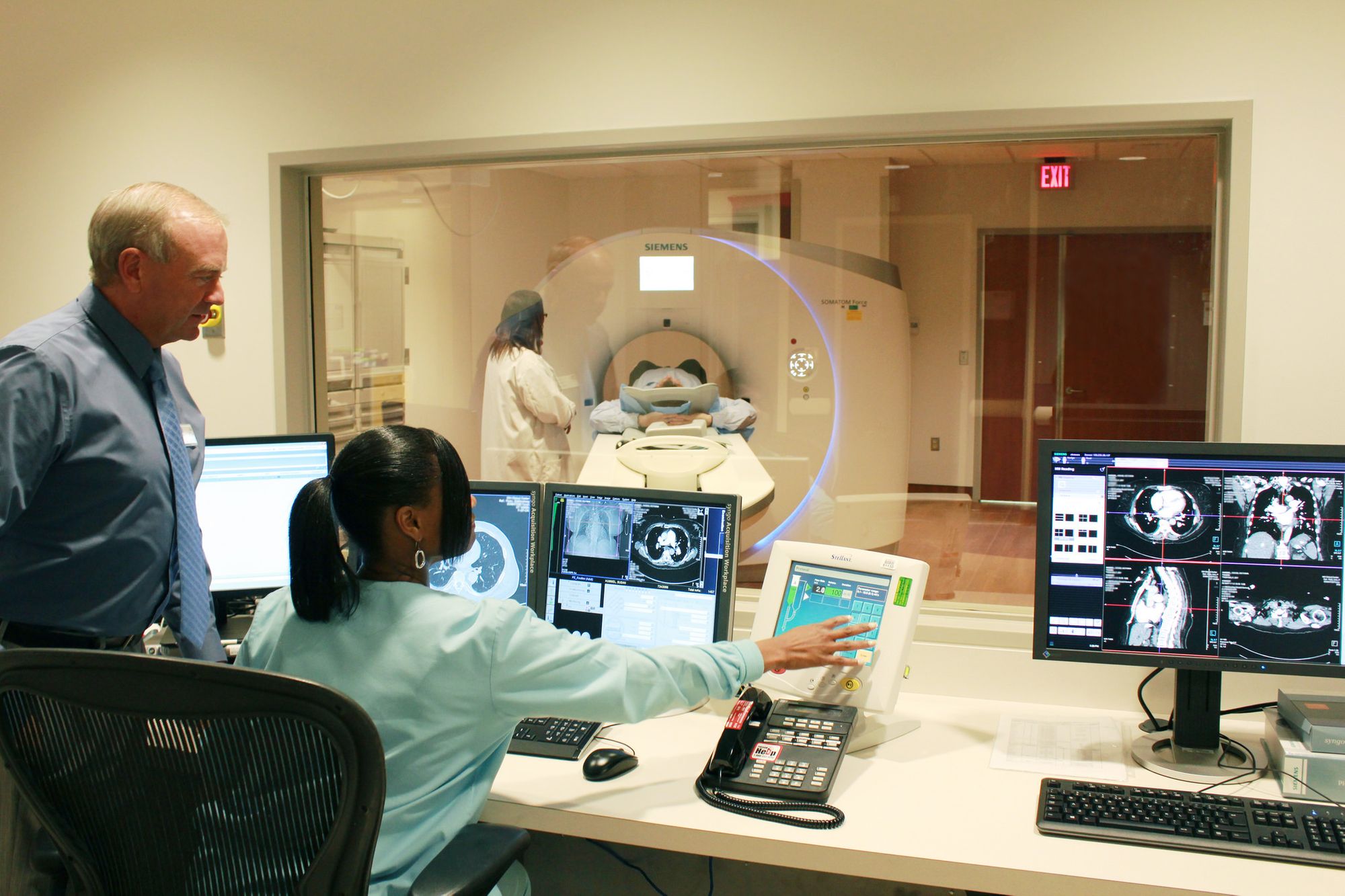 Similar to other institutions, tele-commuting for conference calls and virtual meetings is acceptable. Moonlighting and other side opportunities aren't commonplace at the NIH, though those that choose to participate in work outside the institution don't find it to be overwhelming. Additionally, the NIH staff are bound by ethics rules, meaning moonlighting and other outside opportunities has to be cleared first.
The NCI has a myriad of materials on the local neighborhood and schools, child and family programs, a nursing mothers program, and Women in Science/Women in Leadership Positions testimonials.
Challenges
Moving up the ladder of advancement relies primarily on your research capabilities. As the NIH is inherently research focused, this makes sense. However, that means the labors of side endeavors such as mentorship, education, and clinical expertise have less influence on your next promotion (though they're vitally important to the mission of the NIH!).
That also means accepting the fact that many clinical trials and research projects aren't successful. Dr. Sharon explains, "our institution is always willing to take a chance on trials. The goal for drug development is looking honestly at the outcomes. However, most trials fail, period." Dr. Smart adds the caveat that even "negative data is meaningful to the medical community." Lab and trial failures will inevitably affect your time at the NIH. This also means that the onus is on the researcher to plough ahead through their research, including finding suitable mentors who can help guide them in their career and research goals.
Additionally, as a federal institution, the NIH is at the whim of federal policy, budgeting, and shutdowns. Though this is a rare occurrence, there are definitely situations that occur that may impede your capabilities to research and conduct trials. Fortunately, this doesn't happen often!
Next Steps
As is the case for many opportunities in life, having a prior connection who can reach out on your behalf is the best way to find success and land an interview at the NIH. Though, this isn't always possible. Direct outreach, cold emails, and putting yourself out there are ways you can broaden your influence in networking! Additionally, finding out all you can about both the specific position is an important step to your new career. Dr. Smart reminds us, "there's always hope to find a job! While positions do get posted to our website, the best route if you don't have a contact is to reach out to members of a particular branch or the head of that branch, and let them know you have an interest in working there. Sometimes positions pop up out of the blue!"
There is an option for cancer training at the NCI, which offers a wide variety of training to people in various stages of their careers. One may also consider the Physician-Scientist Early Investigator Program (PEIP): a competitive program for those just out of residency and looking to develop a career in clinical research! Additionally, there are individual postdoc opportunities available, specifically geared towards career development! For more information about NIH careers and whether it's a right fit for you, check out their jobs page!